Is CBD legal in the UK?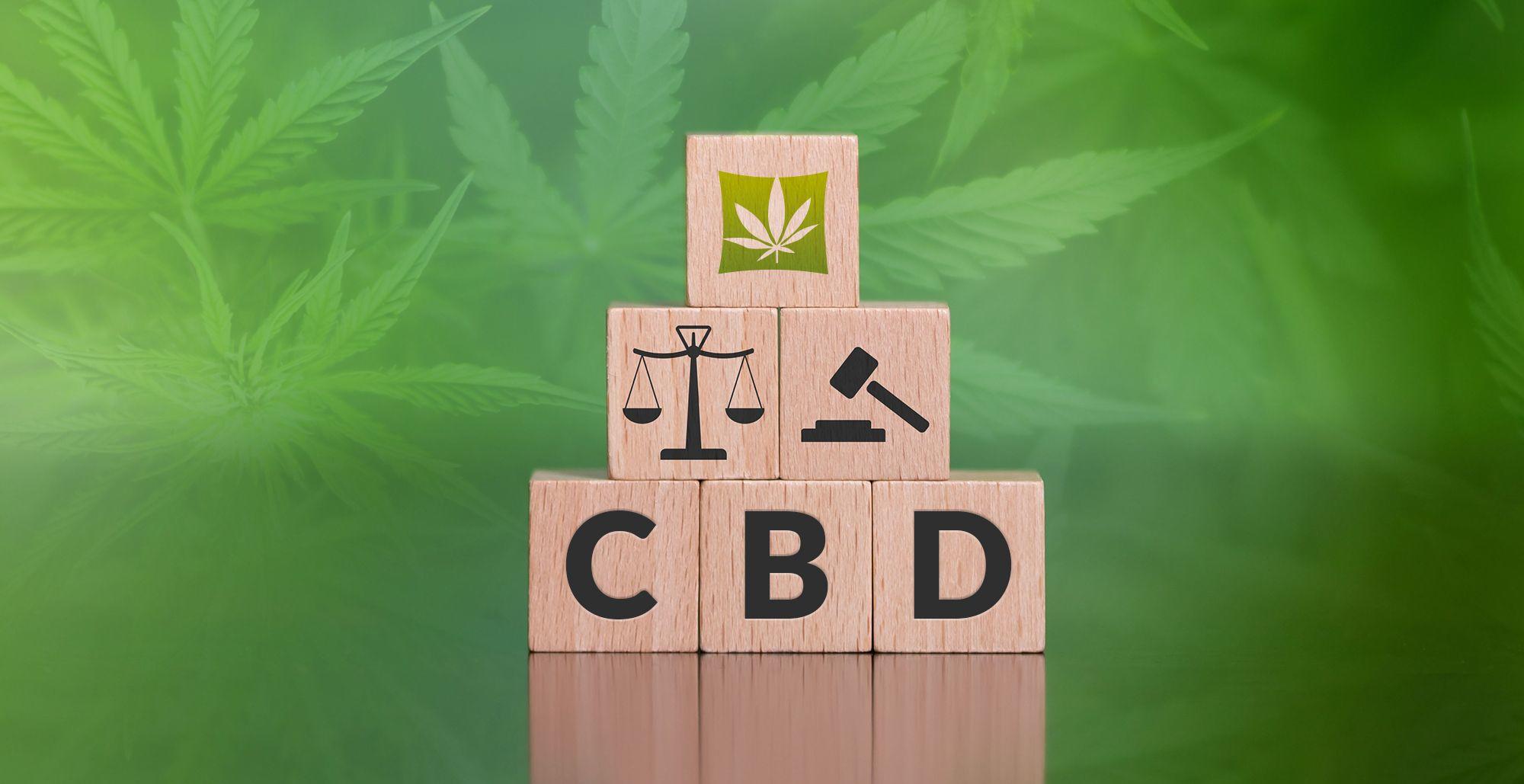 Is CBD Legal in the UK?
You may be wondering about CBD's legal status in the UK? This is a question we get asked all the time. So, what does the current UK law state about the legality of CBD Oil, Hemp and Cannabis?
The short answer is that Cannabidiol (CBD) is not considered a controlled substance in the UK. It is therefore 100% legal and can be freely distributed in the UK without restrictions.
Is Hemp legal in the UK?
Hemp comes under the same umbrella as CBD in terms of legality and is also not considered a controlled substance, making it 100% legal. Our hemp is free from THC, the illegal and psychoactive element of the Cannabis plant.
The Cannabis Plant
Cannabis is one of the oldest domesticated crops. Throughout history, all civilizations have grown different varieties of cannabis for both industrial and medicinal uses.
The cannabis plant contains unique compounds called cannabinoids. Current research has revealed over 60 different cannabinoids so far. THC is the most abundant constituent of the cannabis plant, and the most well known. THC is responsible for causing the marijuana high.
Hemp
This strain of the cannabis plant is grown for industrial uses such as foods, oils, textiles and ropes etc. It is a much taller and sturdier version of the plant. It is generally much thinner with smaller and fewer attention-grabbing flowers. It has been bred for many generations with other plants with similar characteristics, leading to the type of cannabis we now know as hemp.
Hemp contains no, or very little THC, the psychoactive chemical. Marijuana on the other hand contains high levels of the psychoactive chemical. This single difference is what most relies on to distinguish between hemp and marijuana.
The UK has set the maximum THC content of hemp at 0.2%. Any cannabis with higher THC is considered marijuana, and is therefore considered illegal.
Marijuana
This strain of the cannabis plant is grown for medicinal and recreational purposes. It has flowering buds and is smaller than hemp.
It is high in Tetrahydrocannabinol (THC), the psychoactive chemical responsible for causing the Marijuana high. And it is prohibited under current UK legislation.
CBD is legal in the UK
So overall, if you're wondering if CBD is legal, the answer is yes. Cannabidiol (CBD) is not considered a controlled substance in the UK, and is therefore 100% legal.
Tetrahydrocannabinol (THC) is the psychoactive chemical responsible for causing the marijuana high, and is illegal.
The UK has set the maximum THC content of hemp at 0.2%. Therefore, any Hemp oil with higher THC than 0.2% is considered medical marijuana instead, and is therefore illegal under current UK law. Consider this when purchasing CBD Oil, and read more about what other factors to consider in our CBD Buying Guide.
Legality outside of the UK?
The legality of CBD differs from country to country and is constantly changing - so much that it is impossible for us to keep up-to-date with each country's individual legality status at any given time. Therefore, we are happy to ship to any country but asking each customer to get familiar with their own country's legislation regarding CBD before ordering.
Novel Foods?

In January 2019, the European Commission added all CBD extract and isolate products to the Novel Food catalogue, thus changing their legal status as Novel Food.
The term "Novel Foods" refers to food products (or ingredients) which has not been widely consumed by people in the EU before 1997. Despite the UK triggering article 50, which withdrew us from the EU, the UK Food Standards Agency (FSA) has chosen to implement an identical novel food framework, so as to achieve better regulation of the UK CBD industry.

In order to market a product that has been classified as "Novel Food", it is required to have a pre-market safety assessment that is authorised by the FSA. This involves submitting a dossier comprising around 2 years' worth of data collection and rigorous testing. By enforcing universal testing, the FSA is protecting the UK CBD industry from companies that mislabel their product with incorrect CBD concentrations. This will improves the overall standard of the industry and ensures consumers like yourself obtain the high-quality CBD products that you deserve - whilst purging any cowboy traders looking to take advantage of the industry's rapid growth.

The UK authorisation process for Novel Food Applications (NFAs) opens 1st January 2021 and concludes 31st March 2021. Following the deadline, only products which have had a valid NFA approved will be allowed to remain on the market. As a trustworthy brand, Herts Hemp guarantees we will have our NFA approved before the deadline.